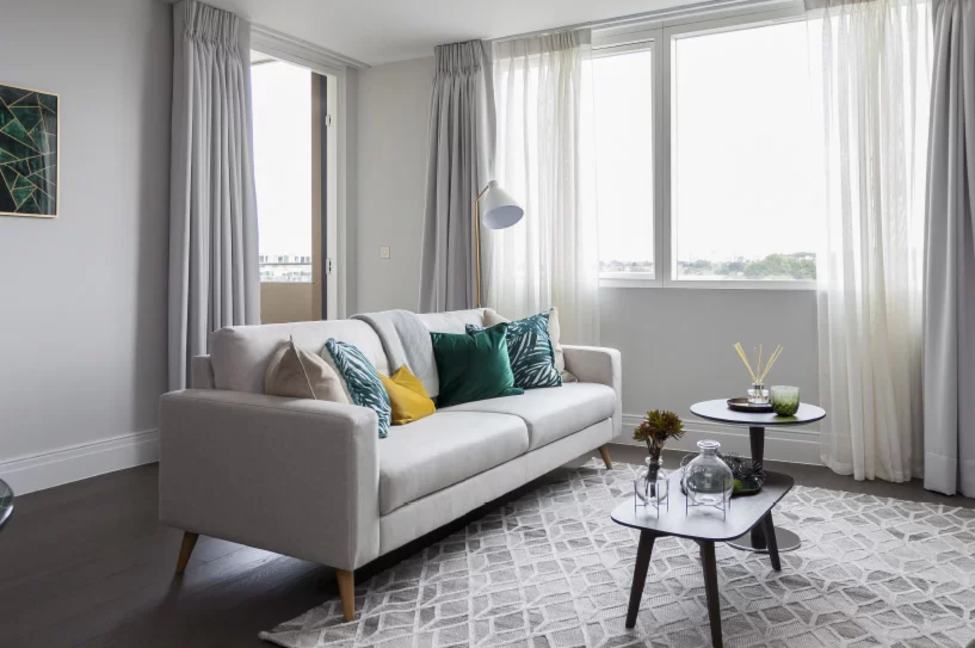 Gold furniture pack from £3,295 + VAT
Reach your property's full potential with our range of furniture packs. Our Gold packages include high-quality furniture and accessories that can boost your rental income and property value. 
Carefully considered furnishings and fabrics work together to enhance neutral decors while making use of natural light. Whether you're a Letting agent or homeowner, our gold packages come in different colour schemes and sizes to suit your property. 
As part of the service, our designers and installation team arrive to transform your space into a fully marketable rental or sales investment.