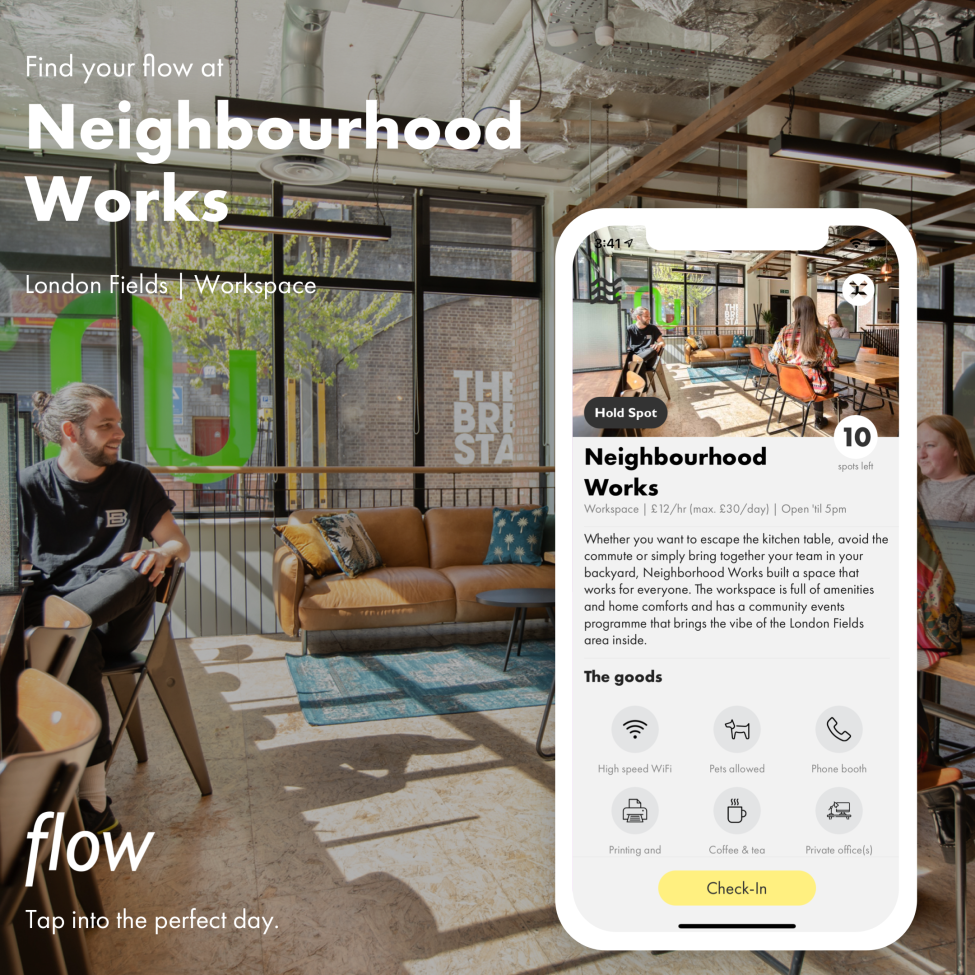 FLOW - Mission Works
FLOW - Access is our superpower 
FLOW is offering all users one FREE PASS to any location available on its app. 
From co-working spaces to fitness studios, health spas and as of next week London airport lounge access, Flow offers pay-as-you-go access to a wide range of member-only spaces across London. 
Simply click the link below to download the app and use the promo code "ONEEIGHTYSTRATFORD" when you register your account in order to claim this offer. 
Go with the Flow and Download the app HERE.